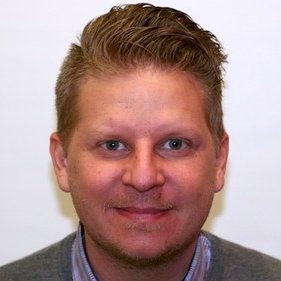 Peter Eriksson
Peter is a Senior Systems Engineer at Tintri in Sweden. He has over 16 years experience in the IT industry, including over 14 years in storage. His key knowledge areas include storage technologies SAN/NAS, storage efficiency technologies, server technologies, virtualisation technologies and business applications. Peter previously worked at NetApp as a Systems Engineer for 3 years and joined Tintri in May 2014.
Peter studied at Kalmar Maritime Academy where he achieved a Bachelor in of Science in Nautical Science as a Navigating Officer. He then went on to IHM Business School in Stockholm, where he gained a qualification in Business Management.
---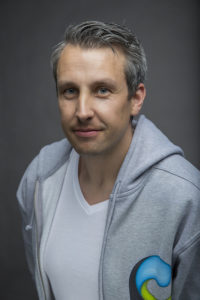 Alexander Ervik Johnsen
Alexander Ervik Johnsen is a Blogger, Senior Solution Architect, Technology Evangelist, Author and Speaker, based in Oslo – Norway. Alexander has been working with Microsoft and Citrix products since 1997 as a system administrator, consultant, and senior consultant. He now works as a pre-sales for the Citrix VAD Reseller, ArrowECS in Norway as a Product Manager Citrix / Senior Solution Architect. He primarily works as a pre-sale and travel around Norway evangelizing Citrix, Cloud, Virtualization, Nutanix , Thin clients and 3 party solutions.
---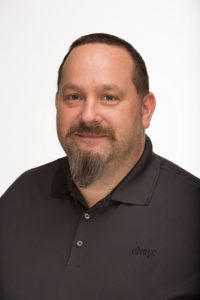 Bjørn Riiber
Bjørn has served on the CUG Norway Board since 2011, but you've seen him on CUGtech since 2001.  Bjørn has only lost one of all CUGtech or XenZonen, the one he missed was due to new Hire training to become a real Citrix employee in 2010. On a day-to-day business, you will find Bjørn at Citrix Norway titled Technology Evangelist for the Nordic region. He also take care of the alliance with Microsoft on a technology level, since his old role was a Microsoft Technology Spesialist. Bjørn has worked with Citrix and 3-party technology since 1999 and runs the Citrix Community by the nickname LittleBear. Life motto: "Small, Round and Enjoyable and REAL YES man gives squeezes"
---
Ingmar Verheij
Ingmar works as a Senior Sales Engineer for Citrix. He is responsible for identifying and matching technology opportunities with customer's business issues and objectives, as well as channel partner training & enablement. He assists in development of business value propositions around Citrix products and solutions. Drives sales with technical expertise, account management skills, sales ability and a superior customer focus.
Since 2011 Ingmar is a group leader of the Dutch Citrix User Group (DuCUG) community and had successfully organized multiple events.
He previously had presented at different events (Citrix user groups, E2E/PubForum and BrightTALK) about Citrix related topics and measuring perceived performance. He is Citrix Certified Integration Architect , Microsoft Certified IT Professional , RES Certified Professional and Denamik trainer. In 2014 RES Software named me RES Software Valued Professional (RSVP).
Website: http://www.ingmarverheij.com/
Twitter: @IngmarVerheij
---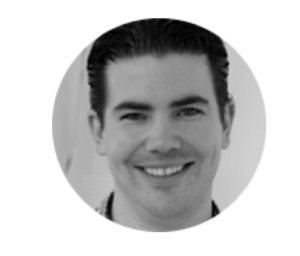 Kees Baggerman
Kees Baggerman is a staff solution architect for End User Computing at Nutanix, Inc. In his role, Kees develops methods for successfully implementing applications on the Nutanix platform. In addition, he delivers customer projects, including defining architectural, business, and technical requirements, creating designs, and implementing the Nutanix solution.
RES Software named him RES RSVP for seven consecutive years, and Kees was honored as the RES Software Most Valuable Professional of 2011. As a demonstration of his passion for virtualization technology, Kees earned the title of VMware vExpert in 2013, 2014, 2015 and 2016 Citrix also named him a Citrix Technology Professional in 2015 and 2016.
---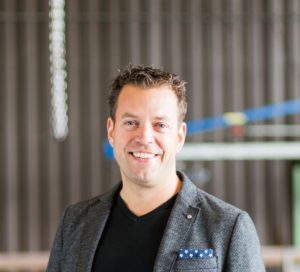 Ruben Spruijt
Ruben Spruijt is Chief Technology Officer at Atlantis Computing, responsible for driving vision, technology evangelism and thought leadership with Atlantis customers, partners and communities.
Ruben is a well-regarded author, speaker, market analyst, technologist, and all-around geek.
An established industry leader and luminary, he is one of only a few individuals in the world to hold three prestigious virtualization awards: Microsoft Most Valuable Professional (MVP), Citrix Technology Professional (CTP) and VMware vExpert.
Mr. Spruijt has presented more than 150 sessions at national and international events such as BriForum, Citrix iForum Japan, Citrix Synergy, Gartner Catalyst, Microsoft Ignite, Microsoft TechEd, NVIDIA GTC, and VMworld.
Ruben founded several independent industry analysis bodies including Project Virtual Reality Check (VRC), Team Remote Graphics Experts (TeamRGE), AppVirtGURU written and co-authoring multiple disruptive 'Smackdown' research whitepapers.
---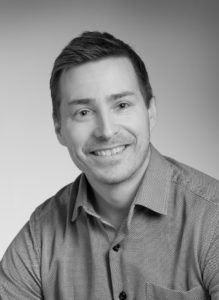 Tommi Kopra
Tommilla on 10+ vuoden kokemus IT alalta ja hän on toiminut erilaisissa rooleissa: järjestelmäasiantuntijasta ICT päällikköön. Urani alkuvaiheessa toimin järjestelmäasiantuntijana ja siitä lähtien olen kehittänyt osaamistani. Ennen Citrixiä työskentelin infrastruktuuriarkkitehtina mm. Citrix, Microsoft ja VMware teknologioiden parissa. Citrix:llä aloitin maaliskuun alussa 2015 ja toimin Systems Engineer nimikkeellä pääalueena virtuali- ja mobiliteettituotteet.
---